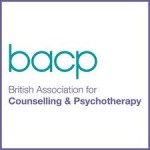 Julie Lyon is proud to be an accredited member of The British Association for Counselling and Psychotherapy. You can find more about the BACP by clicking here.
From the BACP website:
BACP is delighted to announce that its register is the first psychological therapists' register to be accredited under a new scheme set up by the Department of Health and administered by an independent body, accountable to Parliament.
The scheme means that members of the public will be able to choose a counsellor or psychotherapist belonging to a register approved by the Professional Standards Authority for Health and Social Care.
Find out what these changes mean for you by visiting the dedicated website for the BACP Register of Counsellors and Psychotherapists.